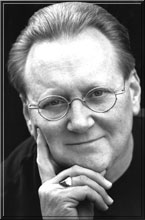 Education

B.F.A. (in Advertising Communications)
Pratt Institute
Brooklyn, NY

G. Edward Beckett, Founder


Brief Bio
Edward founded Edward Beckett Design (1967) in Huntington, West Virginia, winning his first nationally recognized design award at the age of 20 (an annual report for the City's leading bank). Beckett has positively impacted the promotion of hundreds of businesses and thousands of products (from food to aerospace) for over 30 years. In 1977, he relocated his communications firm to Los Angeles, while continuing to serve his New York clients. Recognized for his advertising design contributions in industrial arenas, including security, plastics injection molding, aerospace, electronics, and environmental management, his work has also received praise in the entertainment, home improvement and outdoor recreation markets.

His ability to see communications and corporate image as essential elements of "packaging" a company, has enabled Beckett clients to sustain market leadership positions they enjoy.

Personal Statement
"Creativity is a dynamic tool in the business of communication. I continue to use this tool to bring people together. A message that stands out or an image that captures the imagination is the communication catalyst that makes an important connection happen. Always seeking the best and most appropriate creative vehicle for bringing people, products and services together or sending a clear message to a target group is and continues to be, my cardinal reason for being in this industry. Creative Director is just another way of saying matchmaker, introducer or master of ceremonies because I have always felt that the people and companies for whom I work are the best and I want everyone to know just how good they are. My career motto could be phrased like this: Be the most innovative, be the most provocative, be the most disarming, be the most memorable and remain the most understandable."

Navigate back to:
Executive Bios