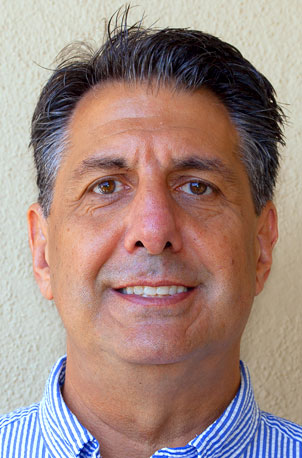 John Schiavone, Creative Director


Brief Bio
Known for his cutting edge look and feel, John's experience includes package design for both B2B and B2C products, designing trade show graphics, creating logos and rendering full-color product illustrations.

Becoming a part of the Beckett team in 2004, John's experience in designing websites, logos, corporate brochures, sell sheets and industrial graphics for B2B companies helps Beckett Advisors incorporate quality design into every project.

John spent six years at Petersen Publishing where he art and photo directed several different titles including Chevy High Performance, Car Craft, Kit Car and many other automotive specialty publications.

With a career emphasis in computer animation and Website design for B2B companies, John has served as Assistant Art Director for such companies as Sanyo and as Art Director for Motorcyclist and Hot Rod magazines.

Personal Statement
"My sensitivity to observing patterns of design in everyday life translates to my dedication to determining the most compelling styles and techniques to differentiate our clients."

Navigate back to:
Executive Bios